What a nice way to start the year with a 1000$ skate contest, organized by the good people over The Frog Trade Show for their fifth edition. The south shore ol' famous Spin Skate park was packed with the usual suspects, ready to skate that New Balance shoe box (Peace Park size), and do whatever it takes to takes the money out.
Gab Belanger co-owner of the Frog, shaved his famous 'fro, for the benefits of the Dillon Lifeline Foundation, made for his passed away friend Dillon Ojo.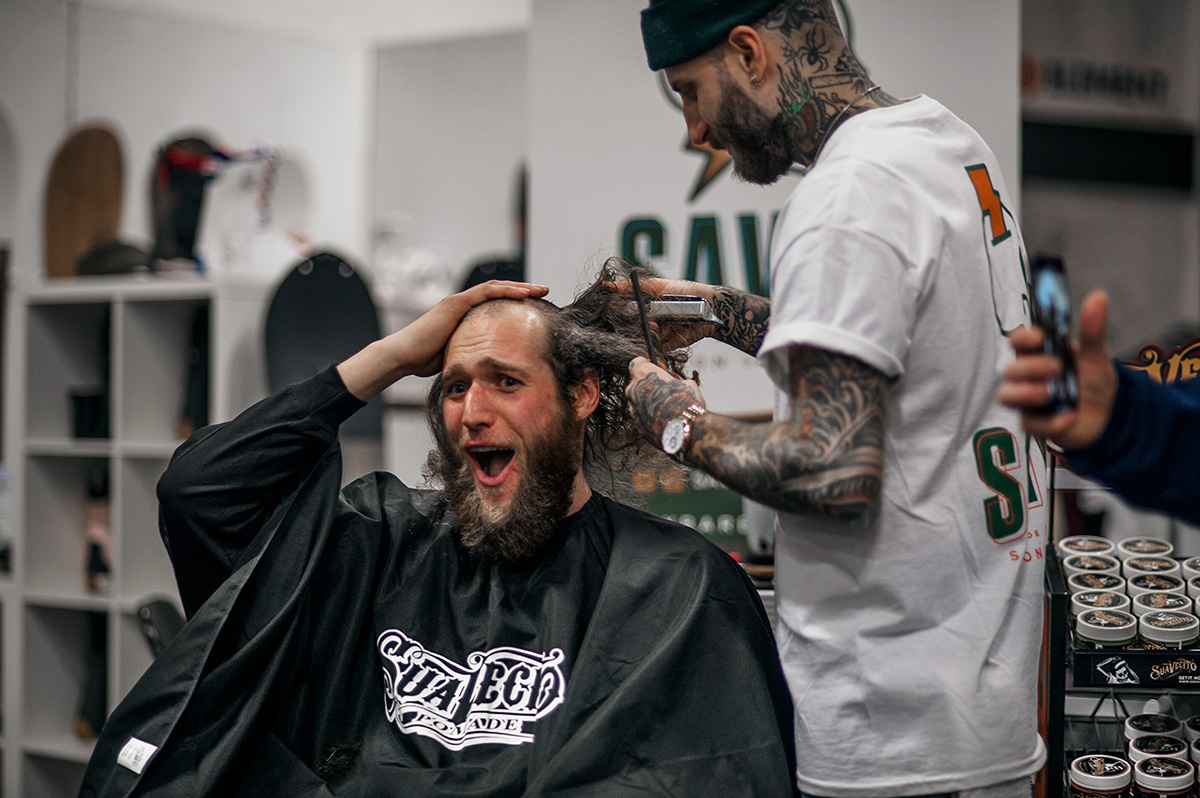 While business men were making money, skaters were warming up, and Chouinz already felt the pressure.

Louka Proulx started the meal, with that quick feet Nosegrind revert

Followed with a nice Frontside Blunt.

Sam "Brown" Deschenes, just got out of the van from Quebec City, and made that Switch Backward Nosegrind, with the bushings still frozen.

Stefan Kulisek had switch backtails like it was easy.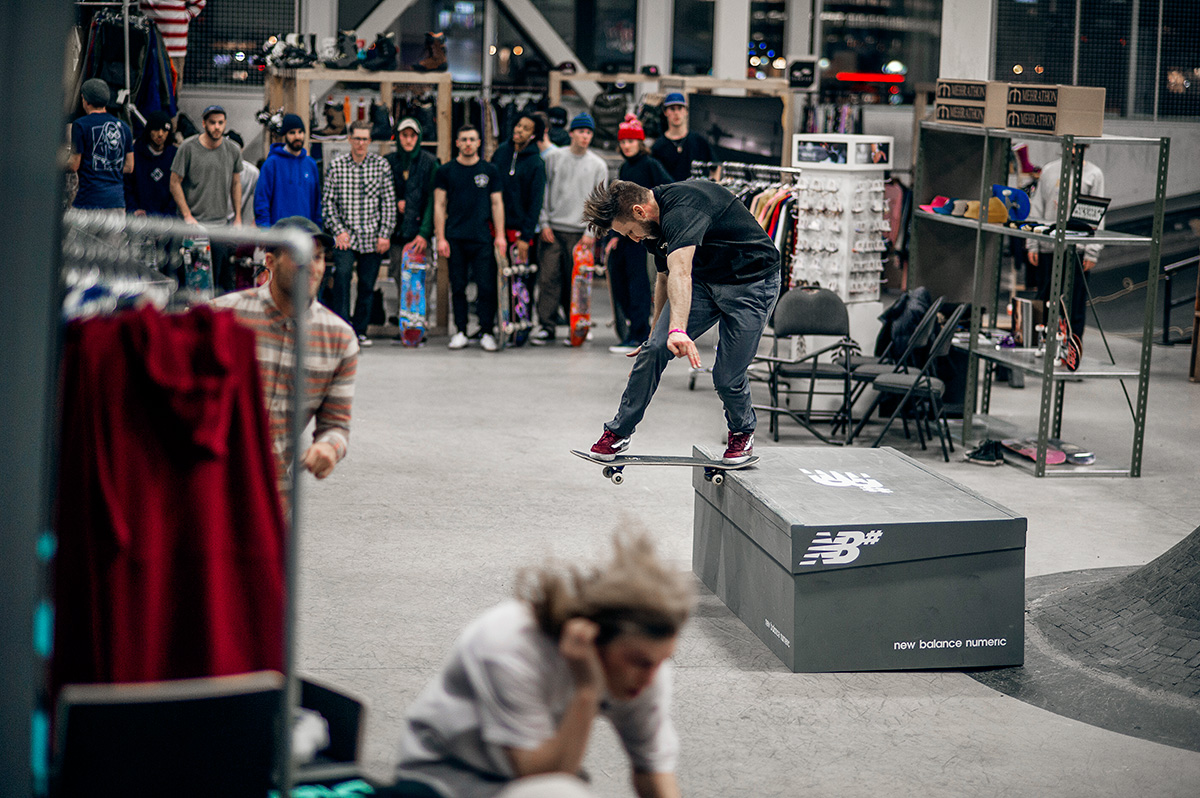 Morgan DT put the pressure on, with a kick back tail.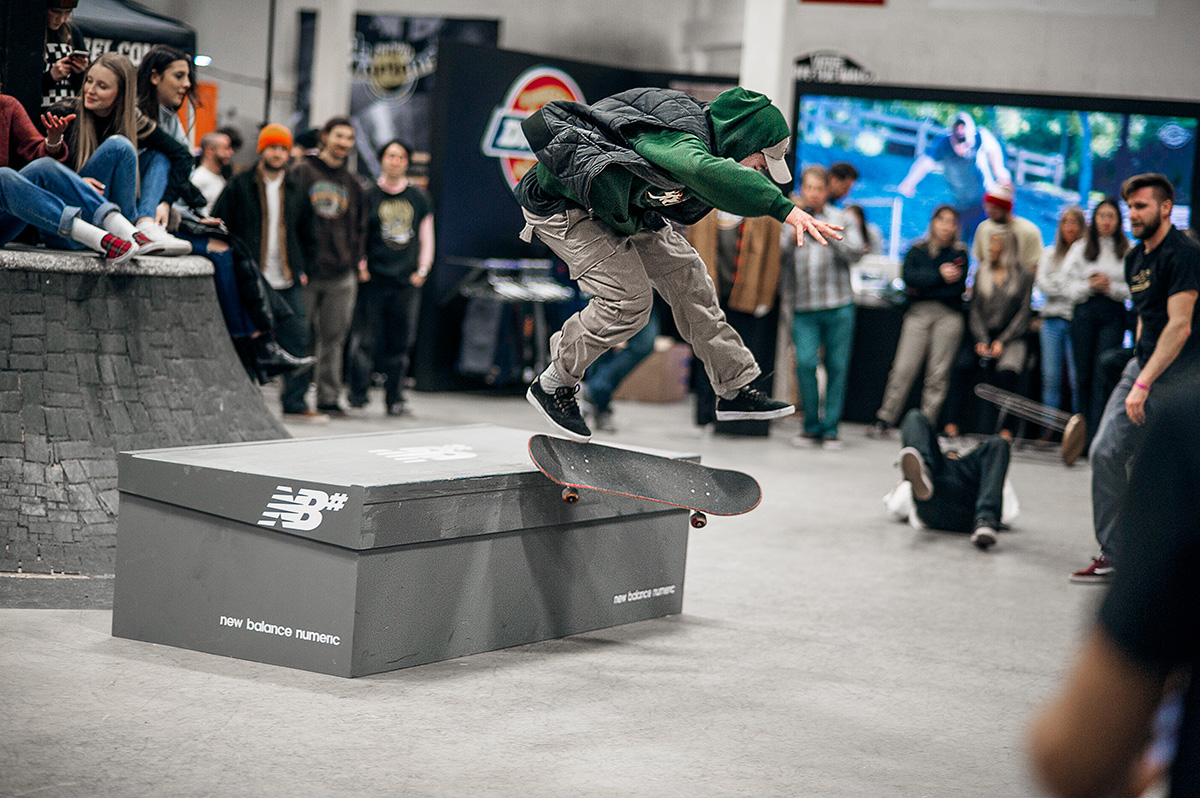 And then with a sexy kickflip crooked.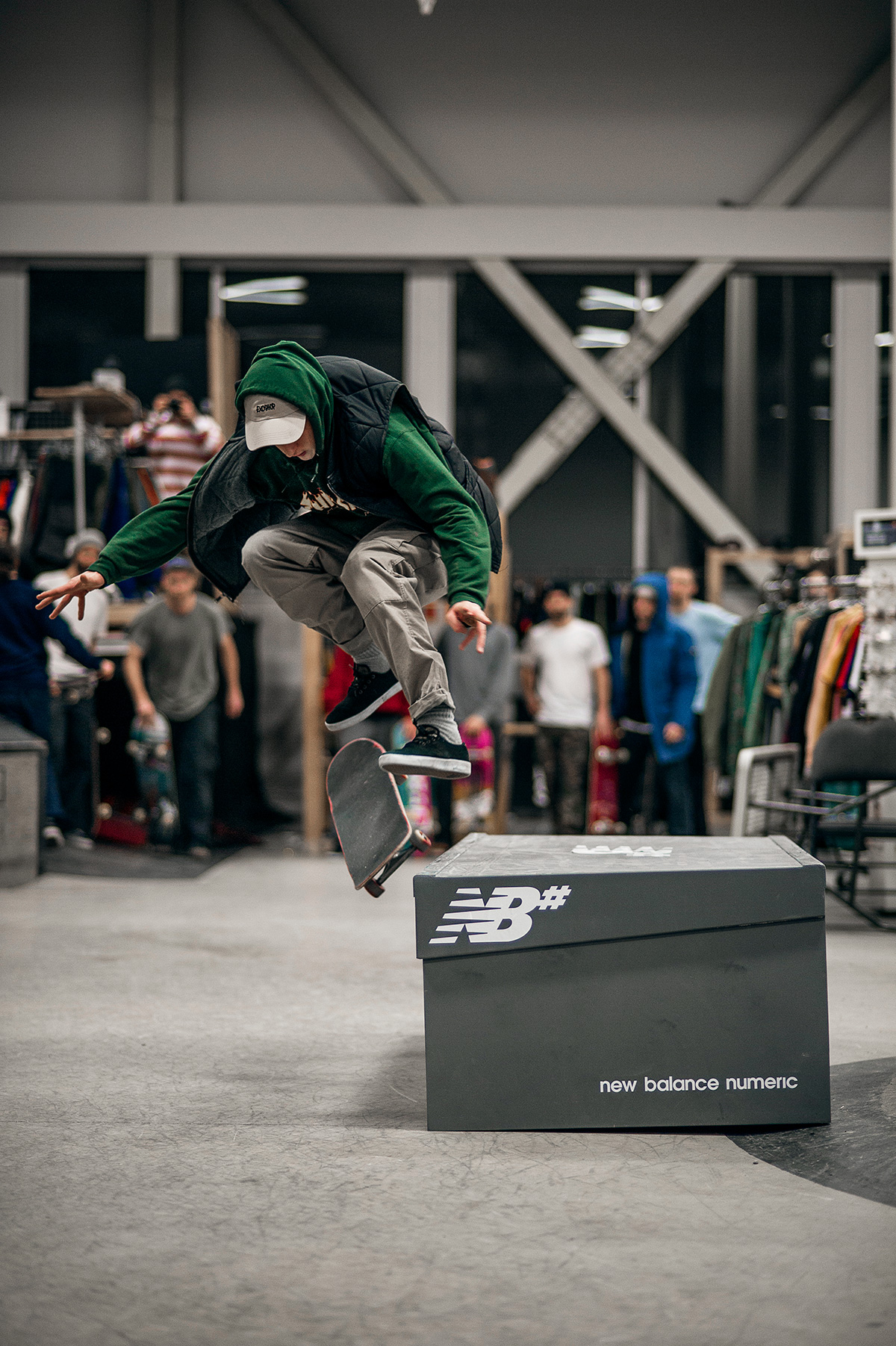 And sealed the deal with a Back Smith Backside Kickflip 180 out. BOOM!

Our host Vai-Ké was stoked!

But the crowd was waiting for the real deal, blood and tears were on the program.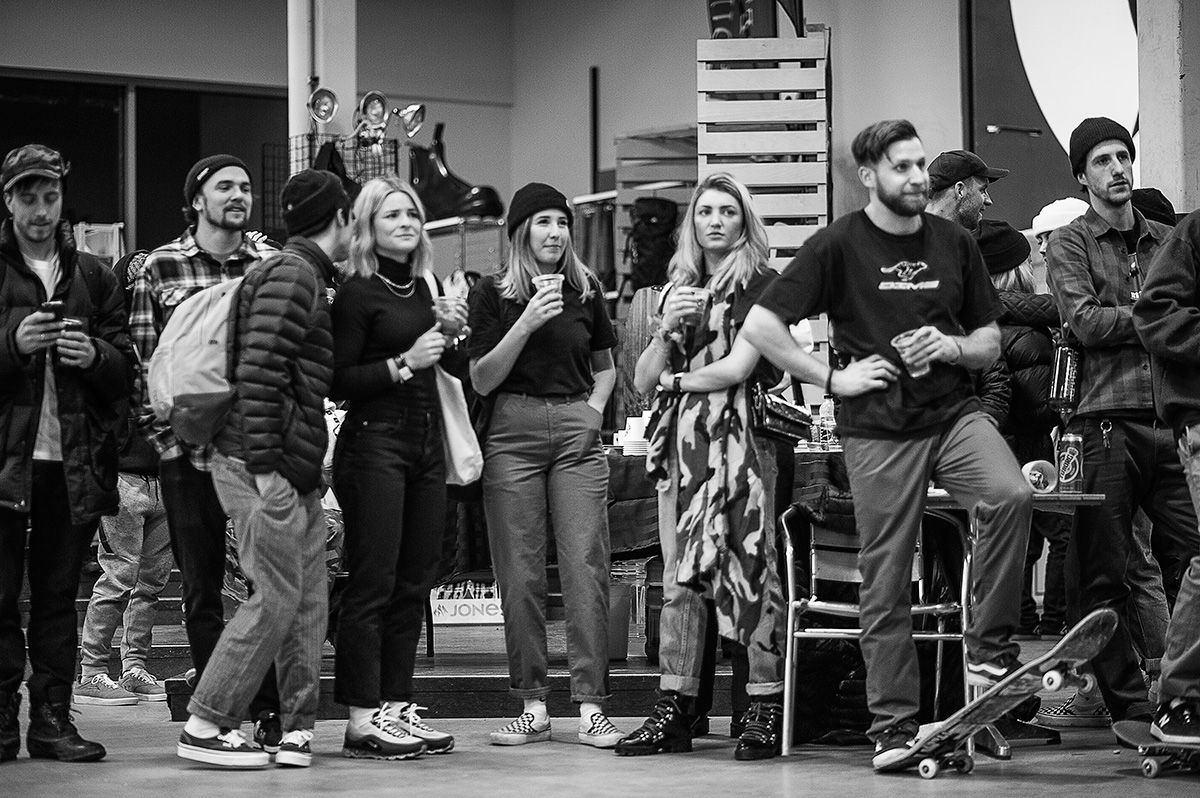 The NB shoe box on the double set! while everybody was trying to figuring out how to skate that thing. Vince Baldo throw this crooked and opened the Pandora box for the rest of the skaters.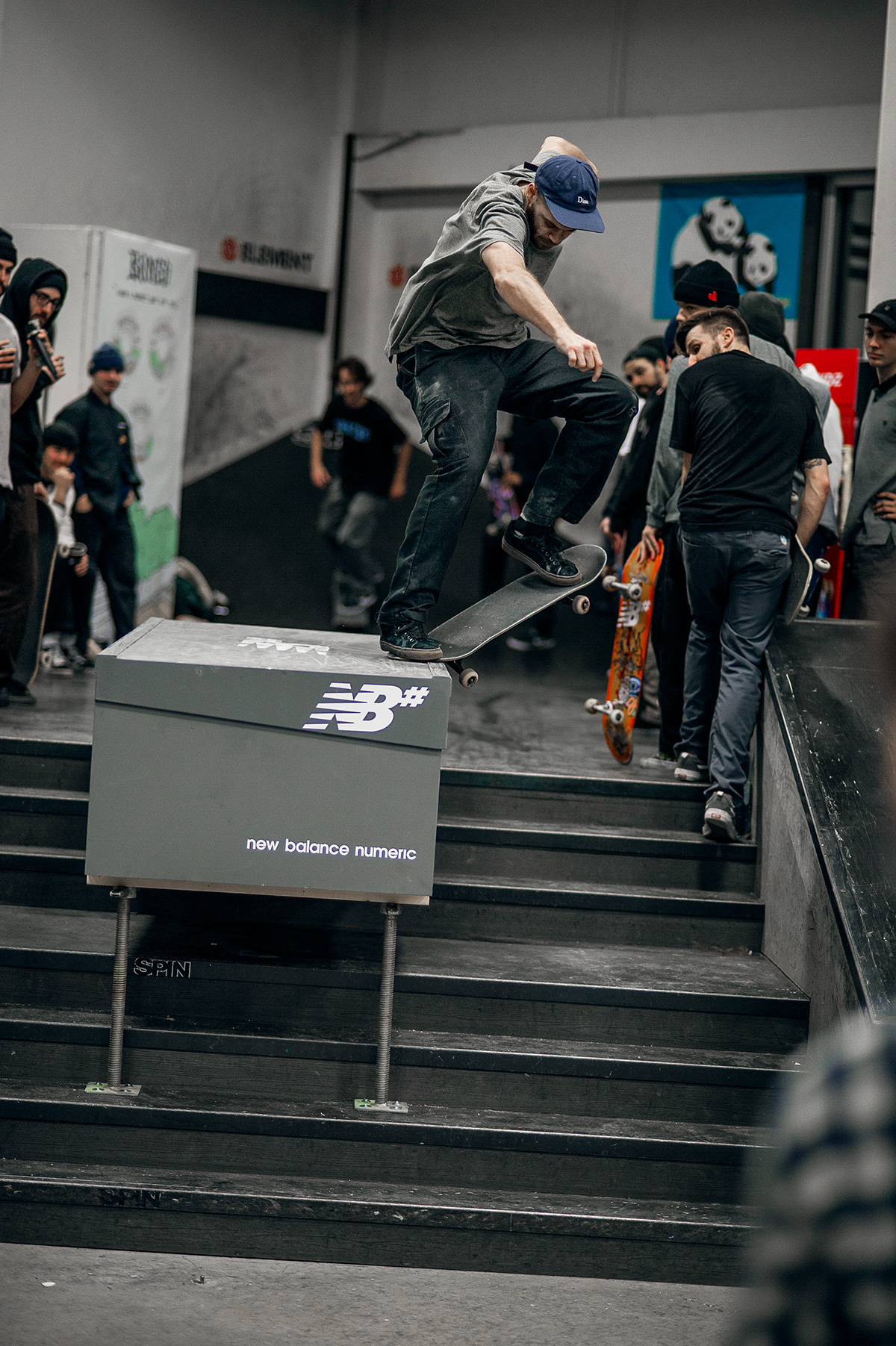 He later on, add a Smith grind to the mix too.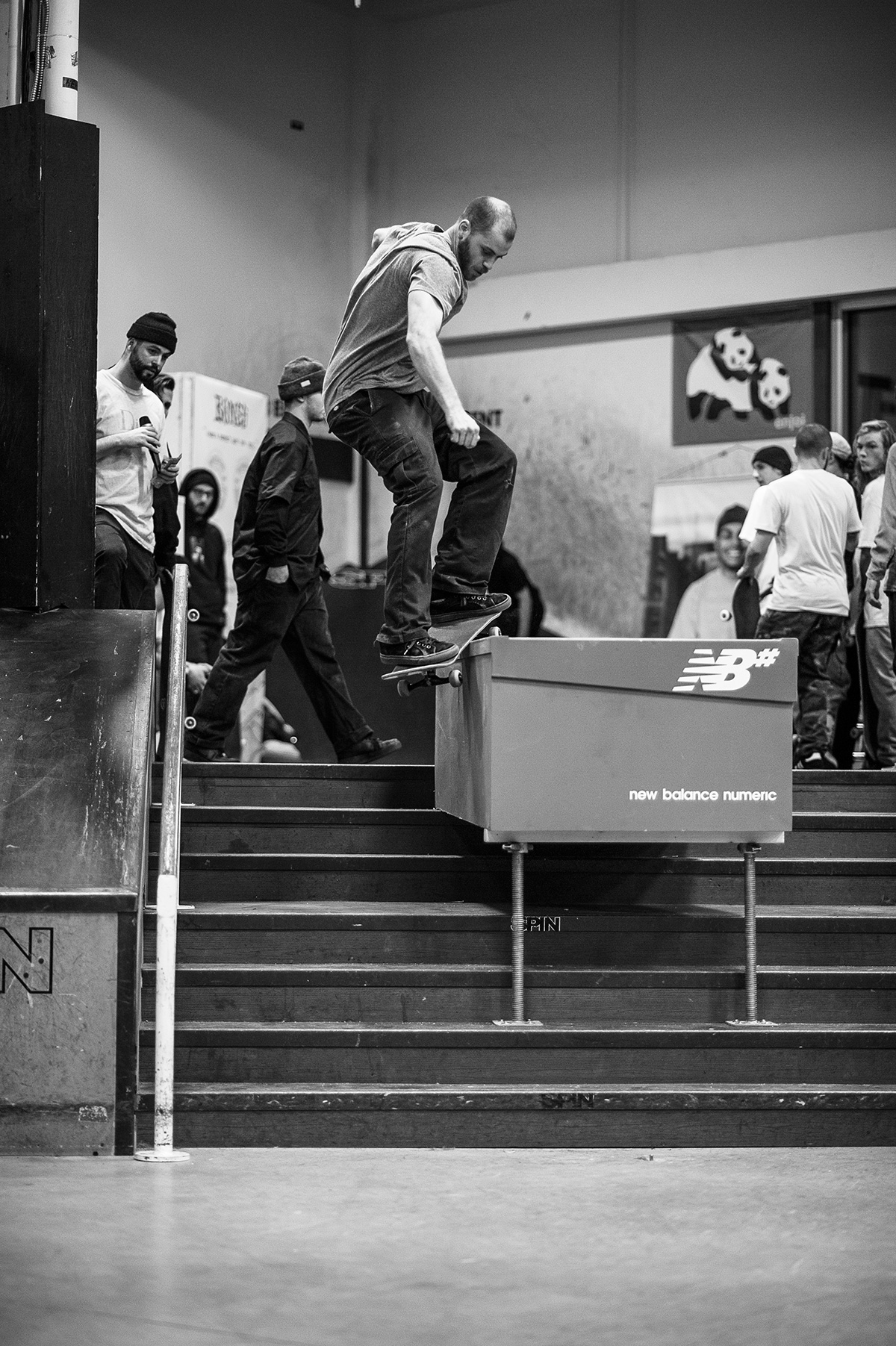 Mason Cluett was not there for nothing, its his local park. Backtail with style.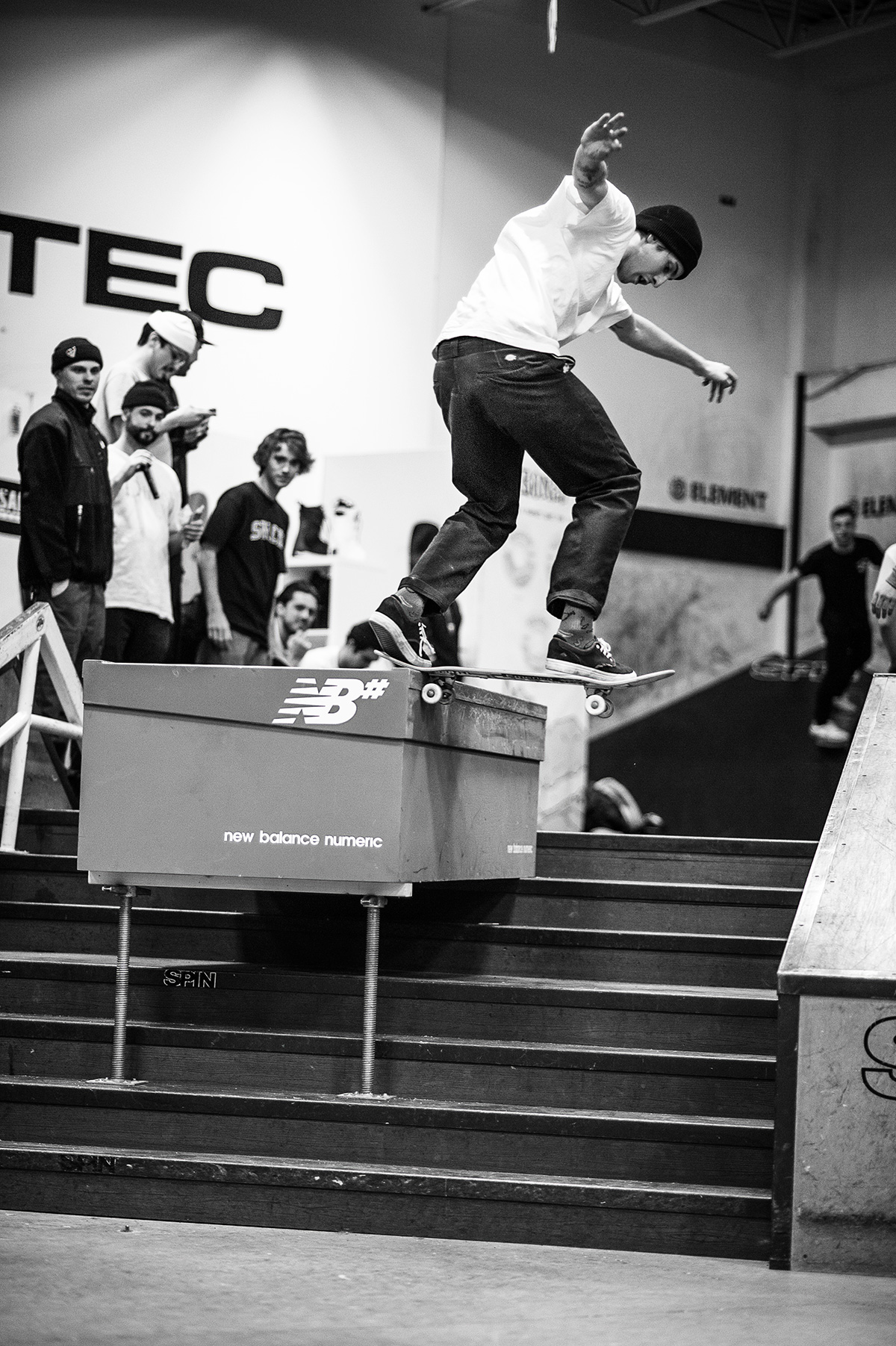 And then gave some sweat to the other contestants, with that kickflip crooked. two angle, one king.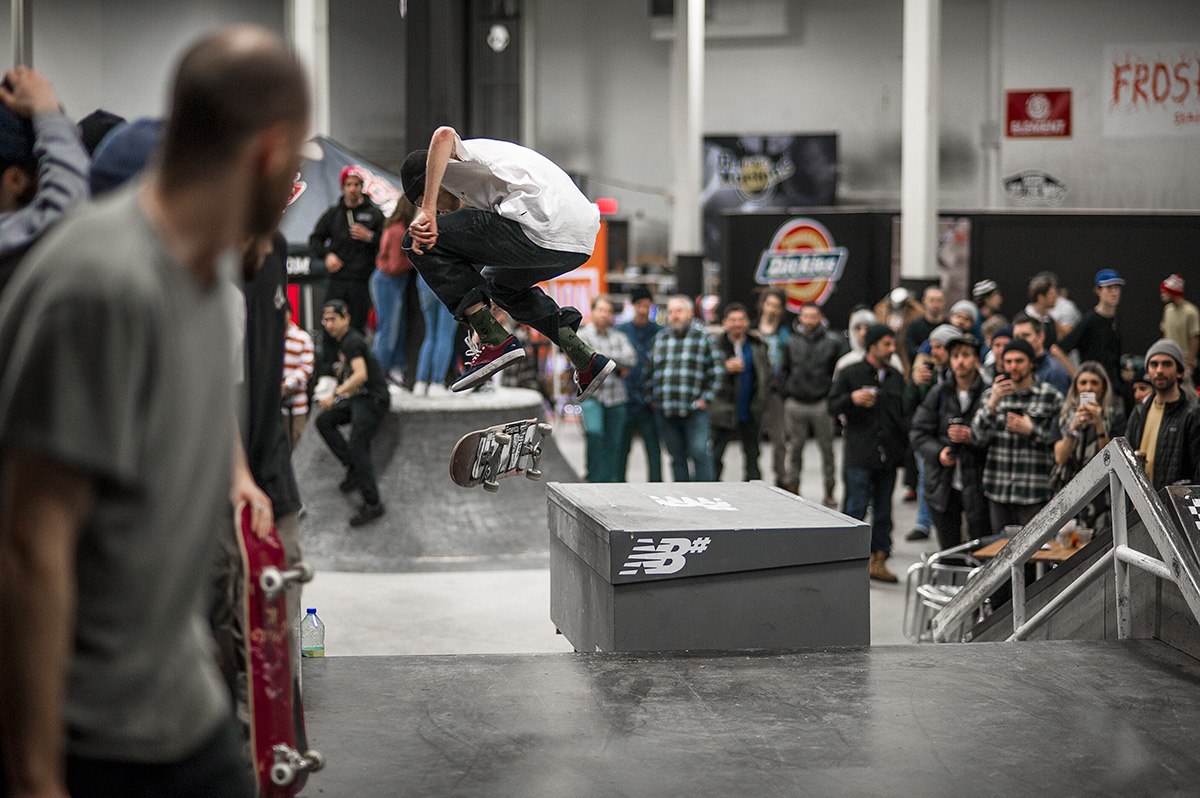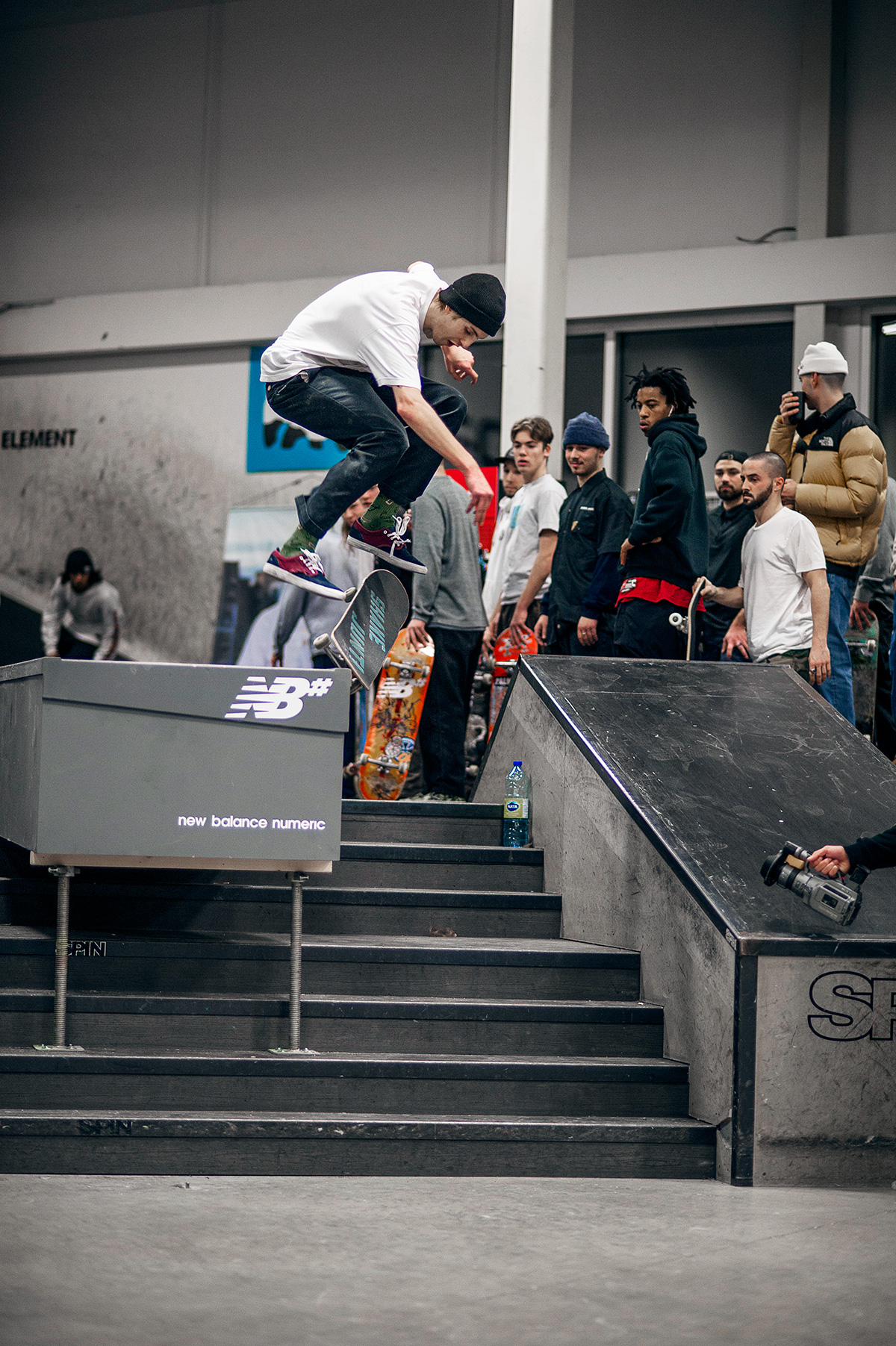 Sam destroyed his wrist at the first attempt of that Switch Crooked, but finally landed it, literally a Switch Crooked of pain.

Alex Vaillancourt, finished the day with that very creative 50-50 to Boardslide.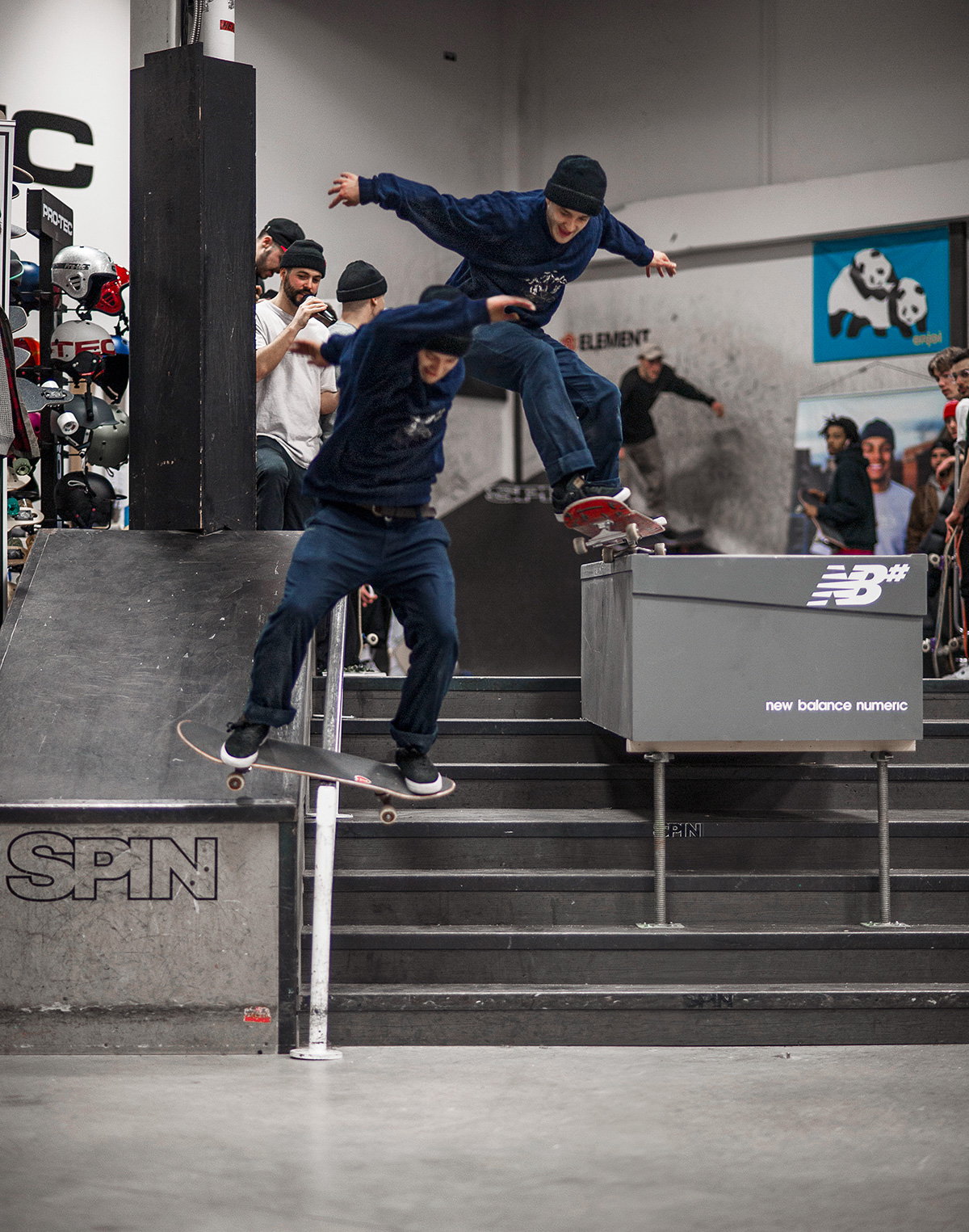 Thanks to The Frog owners and Spin Skatepark to show some love! See you next time.
Photo & Word: Babas Levrai