"DAWA" means Chaos in French, and it's what it was last Saturday in Sherbrooke. Located in a small skatepark inside a school. The guys at DSC launched their "Stair'n'rail best trick jam". 500$ for the winner, and free beers for the others. After an afternoon skating the great local spots with a little Montreal crew, we headed to the event pretty warmed up, but we weren't ready for this!

Vince Baldo took the offensive right away with a Noseblunt, his pocket rail trick.
Steezy Frontside blunt slide by Remy Michel.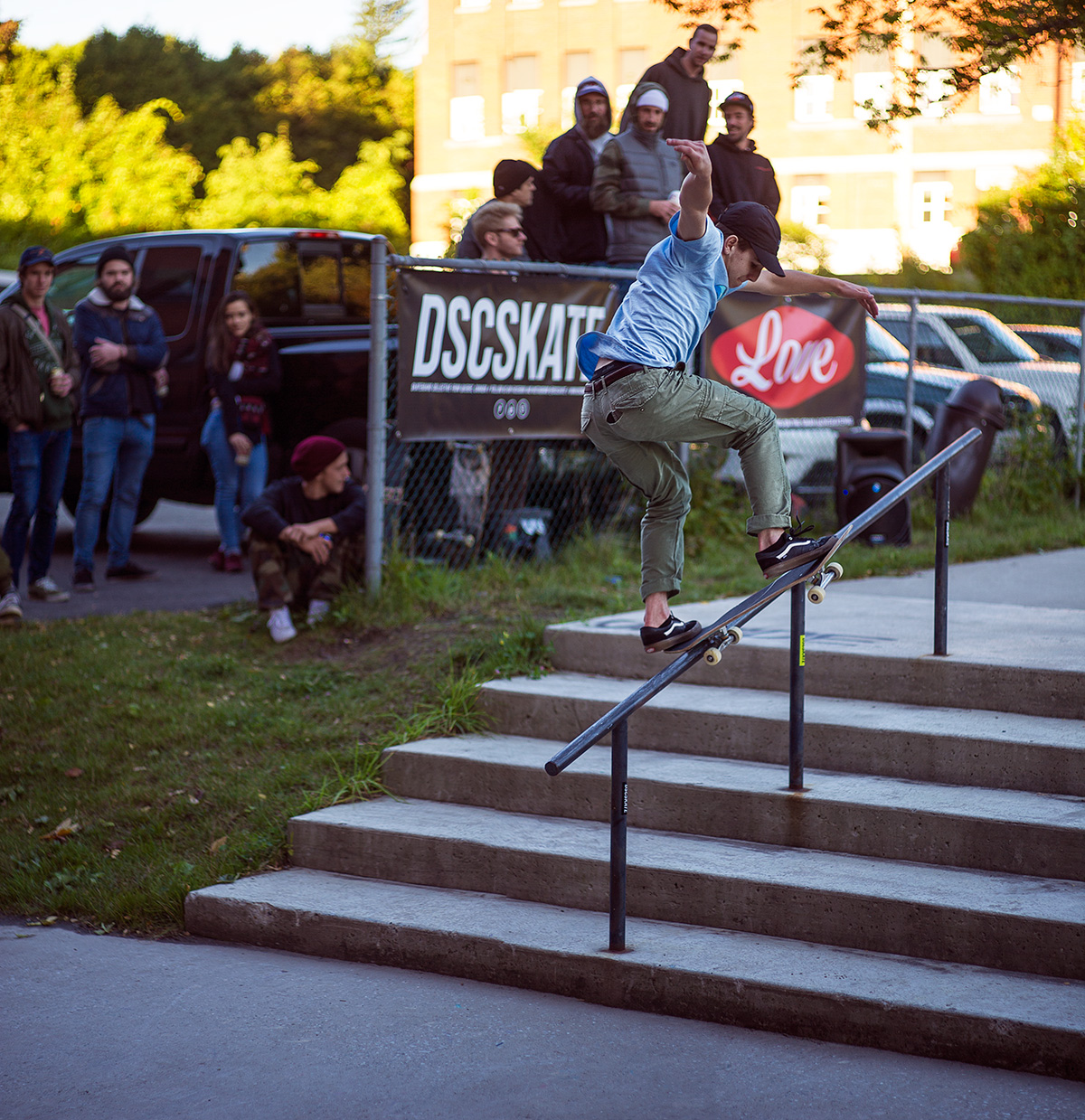 Then local legend, Gab Jeanson, Nollie crooked it, between 2 juices' batch.
Dannik, the host, will call you out, if you pussy out. 
PIF, was determined to get the cash out, with this Inward lip slide…
But slammed heavy on it.. PIF out!
Jessy Jean Bart was totally burnt from his summer skating, Just came into the van to chill with us, but end up doing this big spin flip boardslide. True Trooper!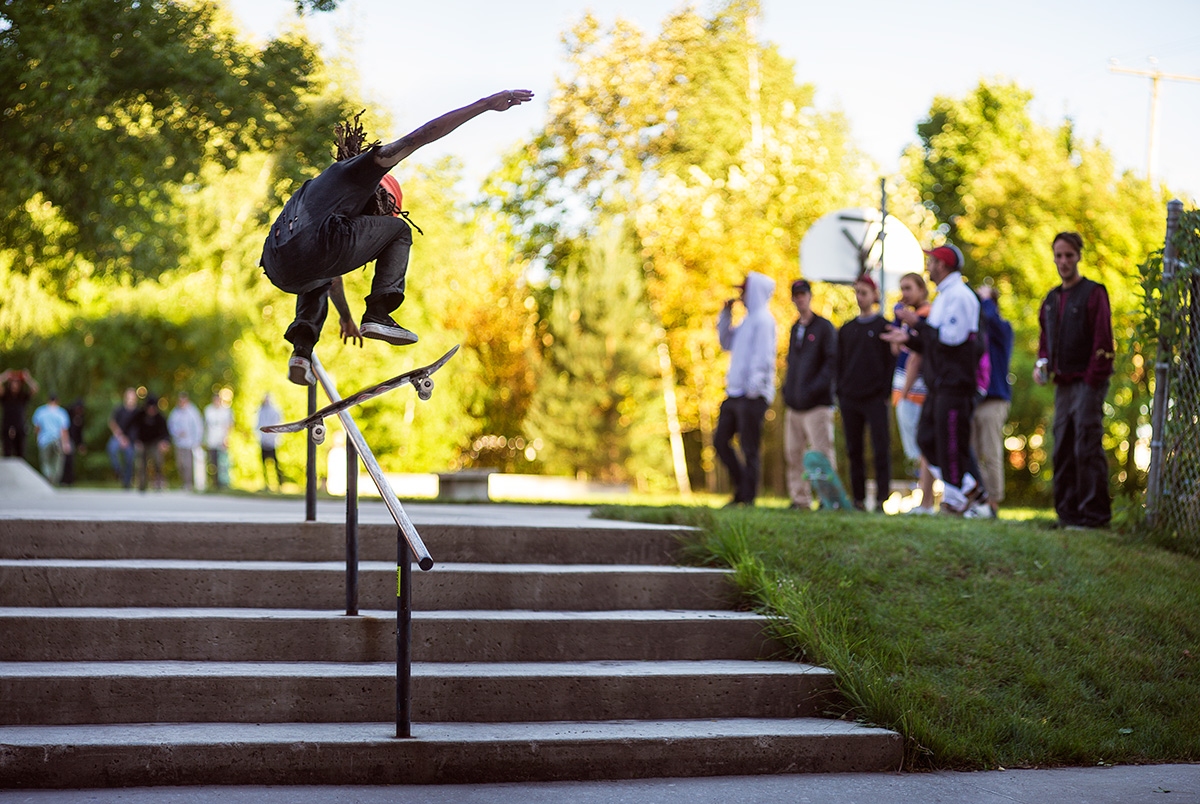 Jessy taste the warm local props.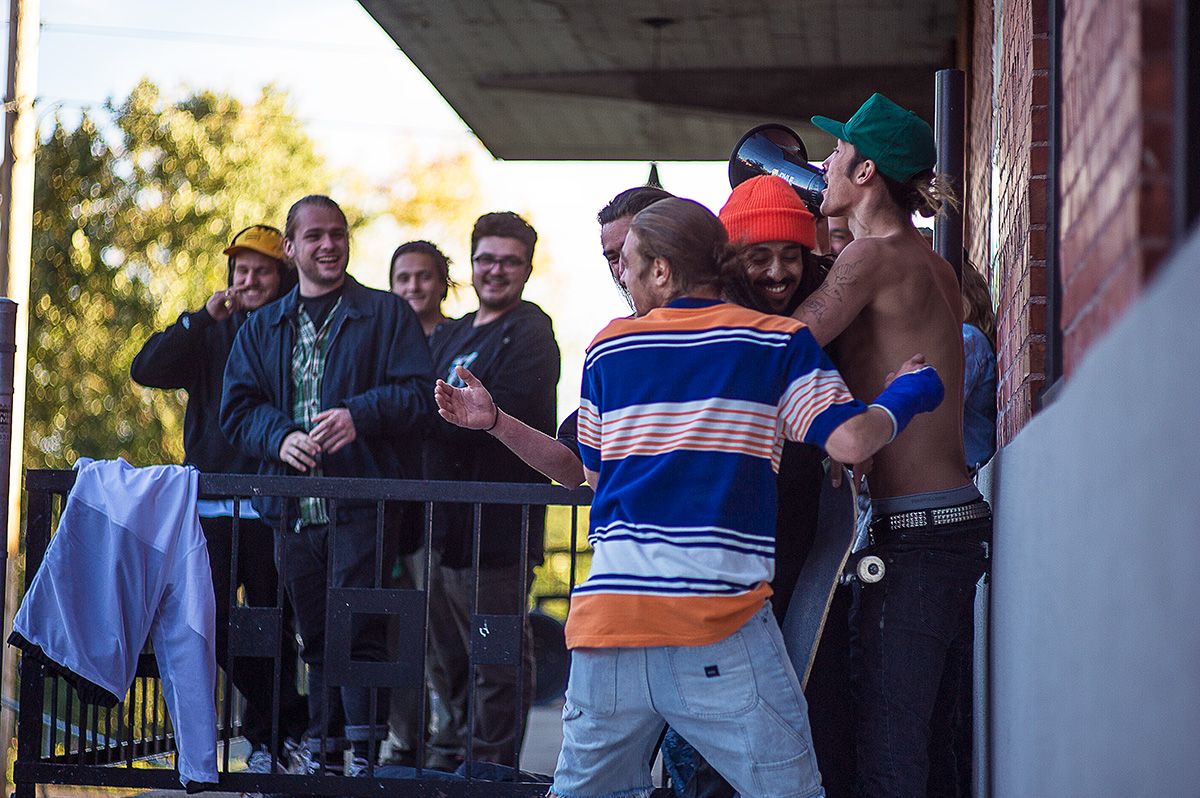 JF Lessard our judge was stoked about this one.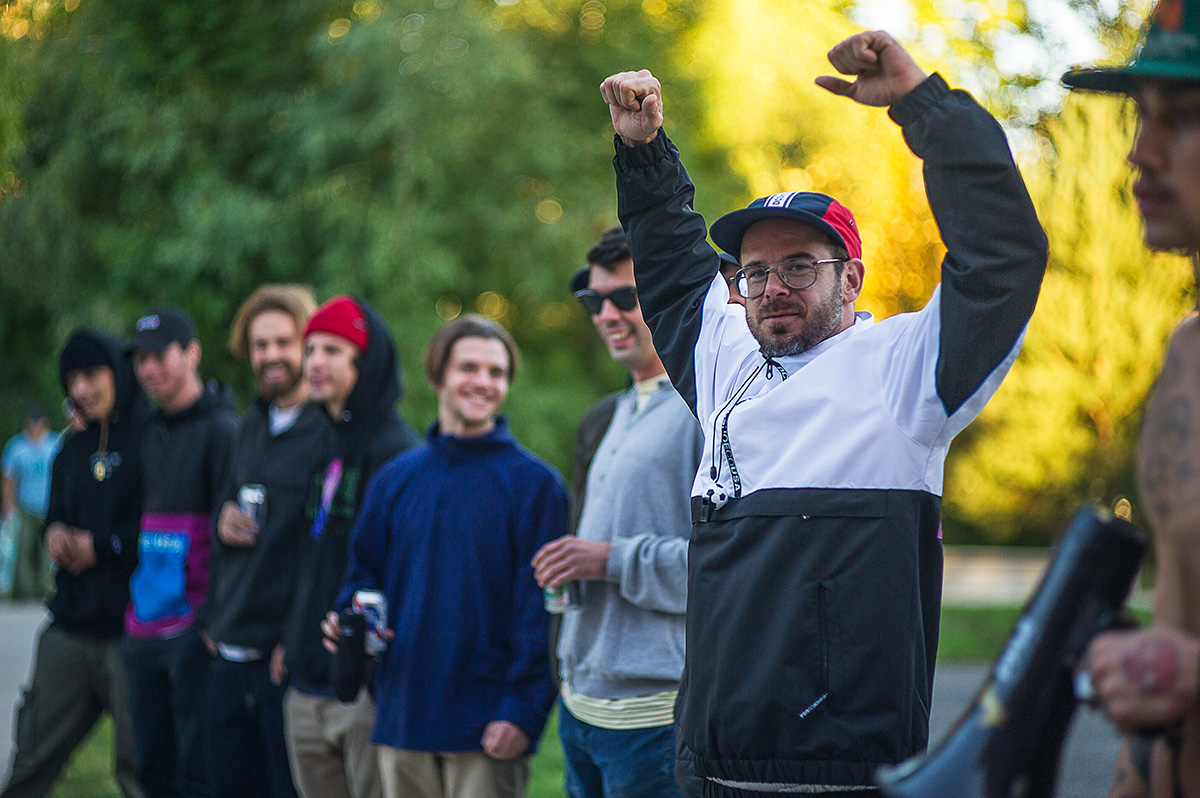 After Jessy's trick, Vince decided to step up to ensure that 500 bucks. Fuck that rail, let's gap the shit out.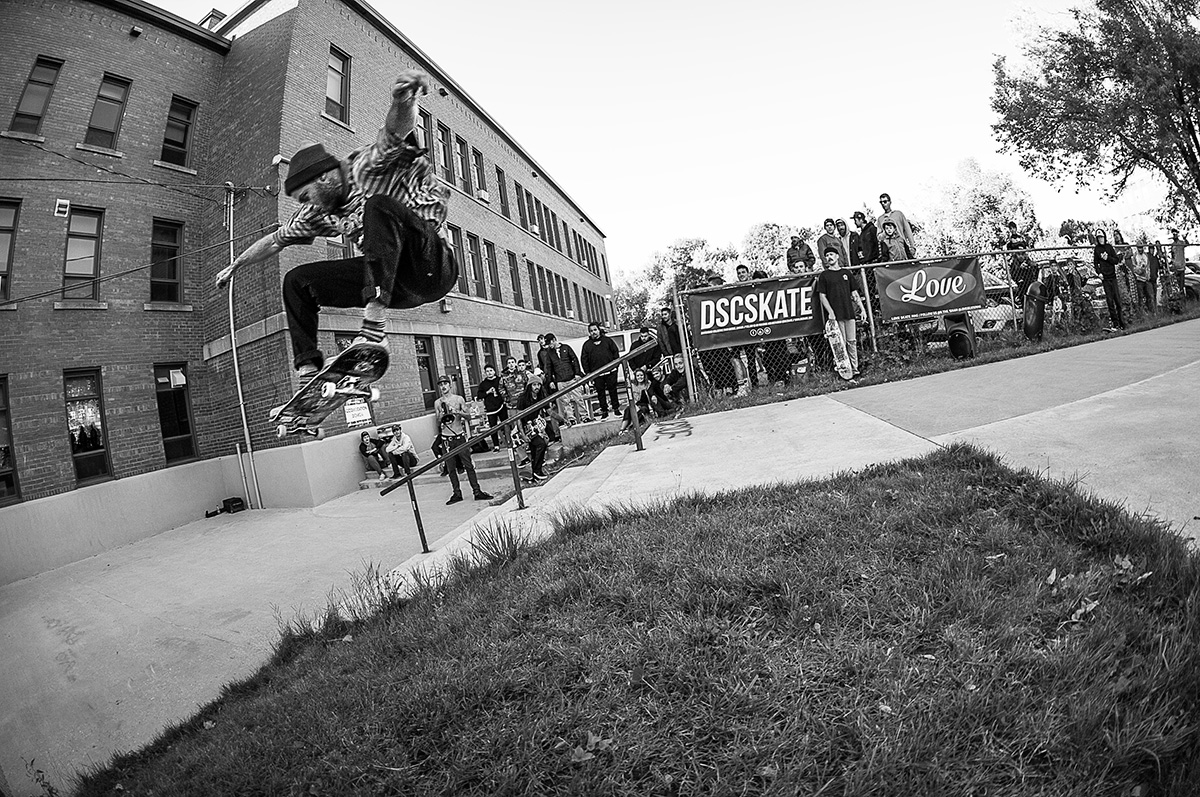 Then PIF, 36 years old, after busting his hands and elbow, and watched Vince on the gap, Took his ass to the first place with this Kickflip. Believe it or not, this the picture of the make.
And just like that, Vince said bye bye to the 500$, god damn PIF!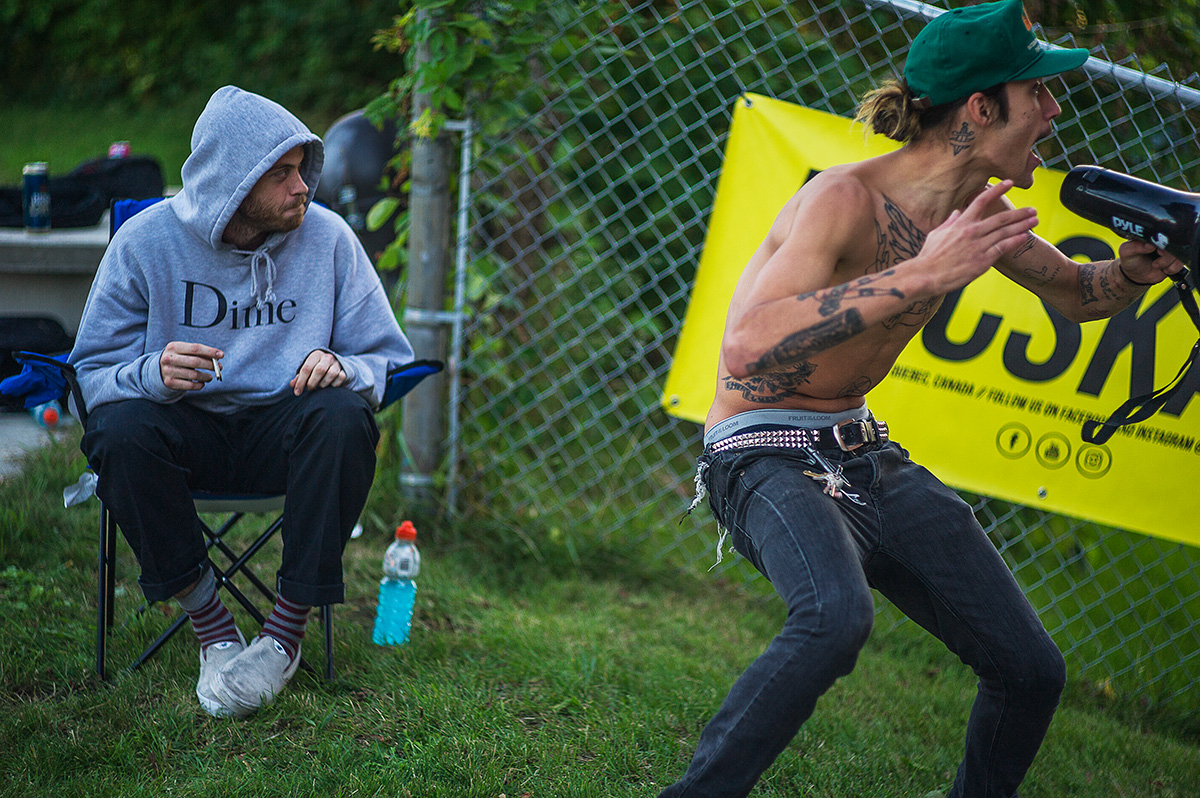 When the oldest skater of the contest won it all…time to kick your own butt kids!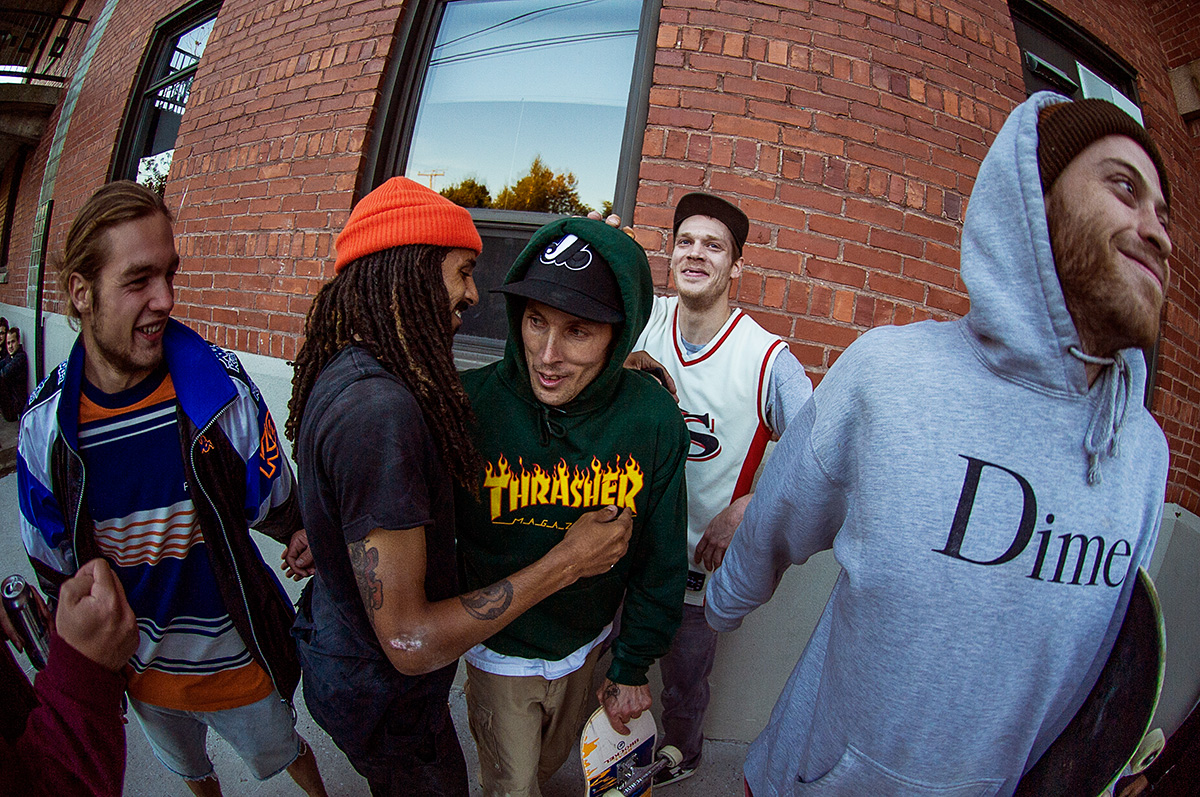 Kickflip 50-50 attempt of Jeremie Coté.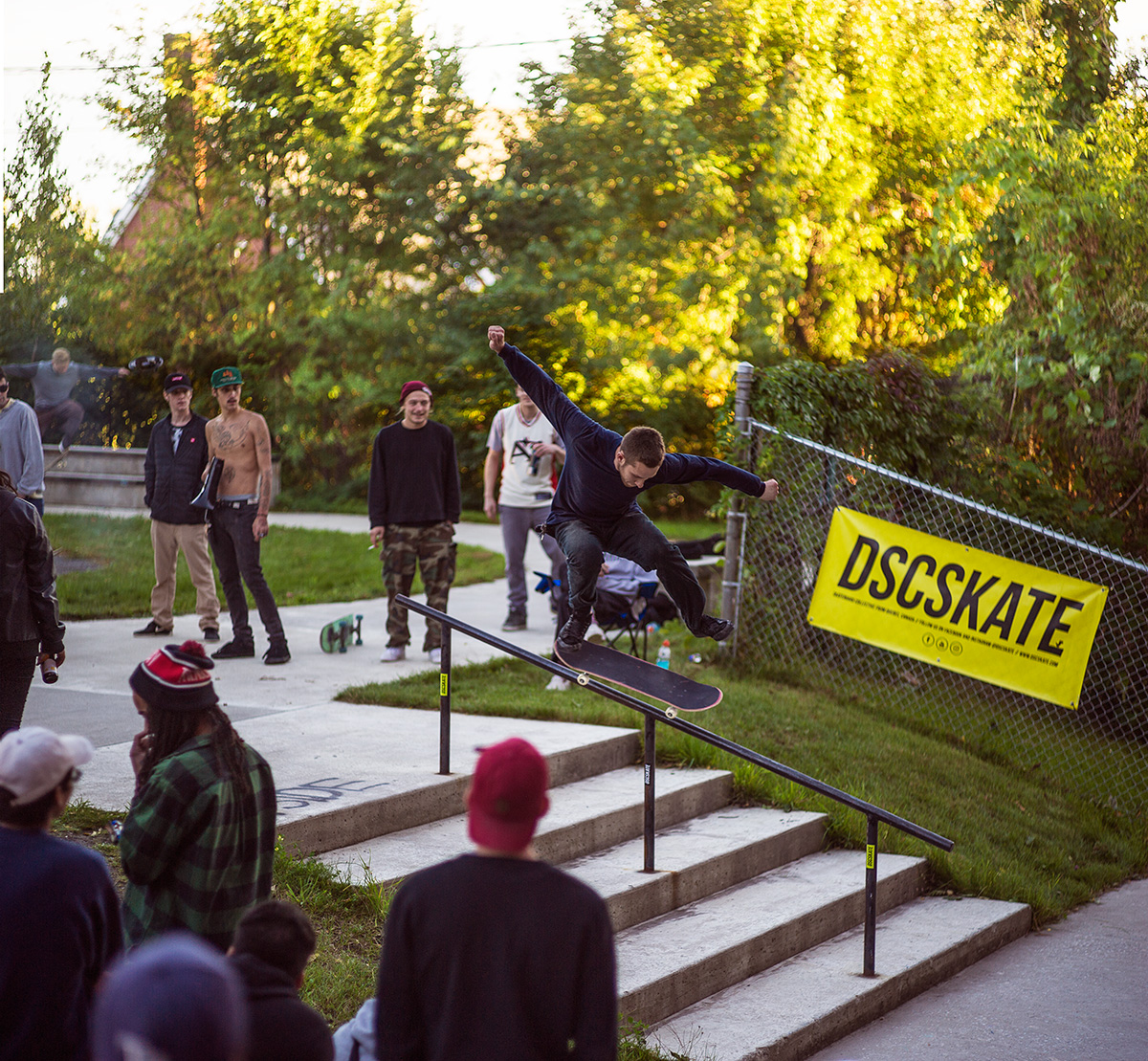 Didn't make it, but his bails made him won a bottle.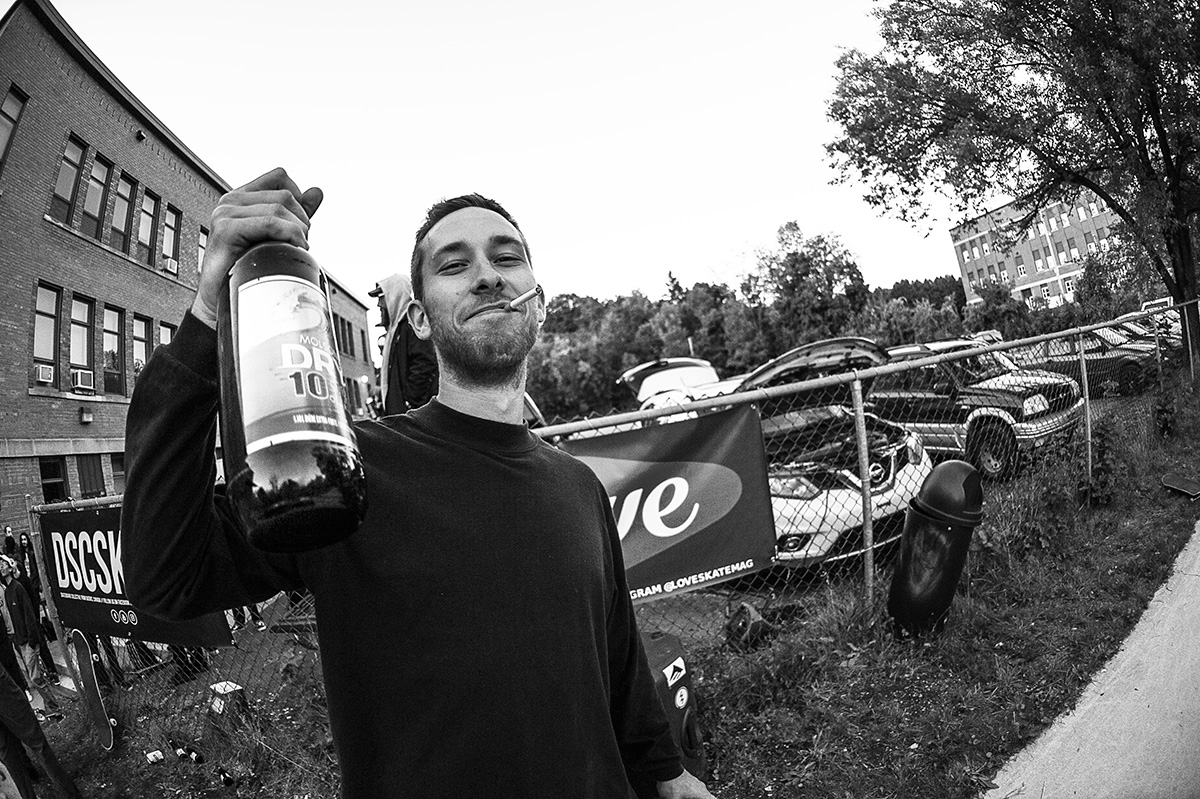 Our winners, 1st PIF, 2nd Jessy Jean Bart, 3rd Cedric Vigneault.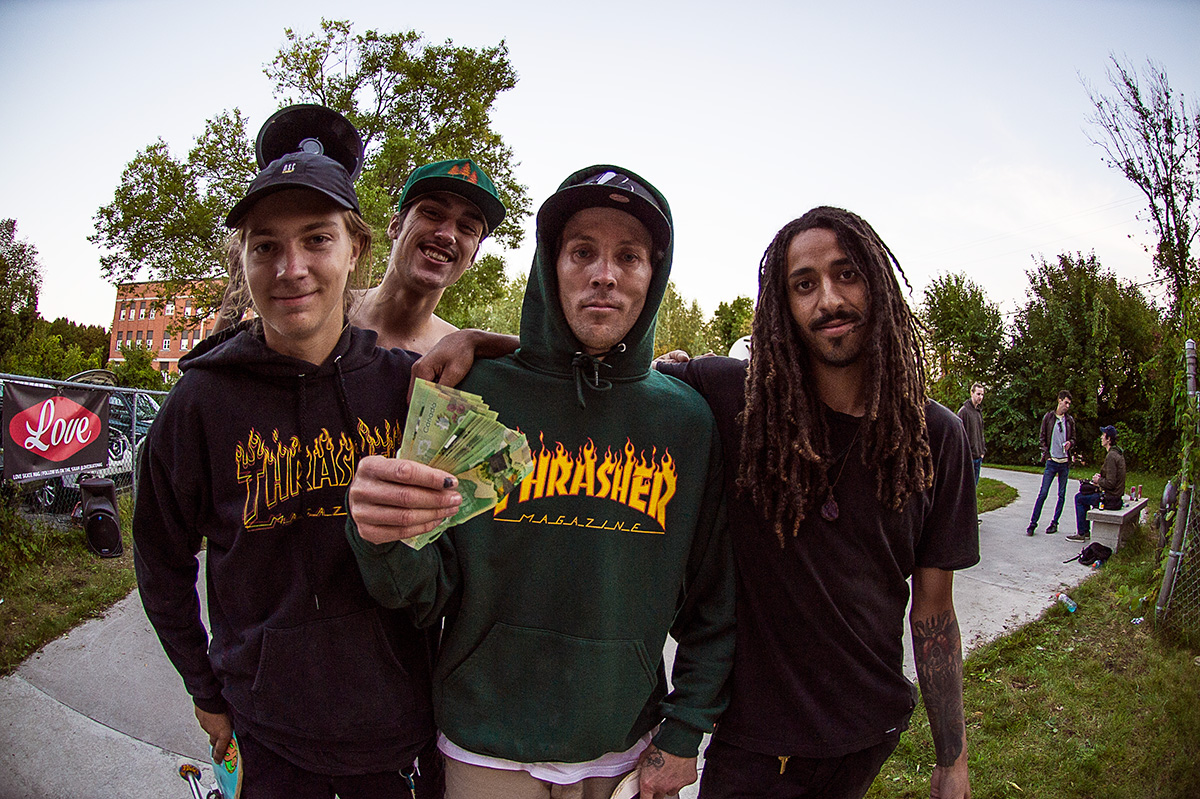 Jessy, 2nd place, won a 75$ prepaid drinks in a bar, but doesn't drink. Who wants it?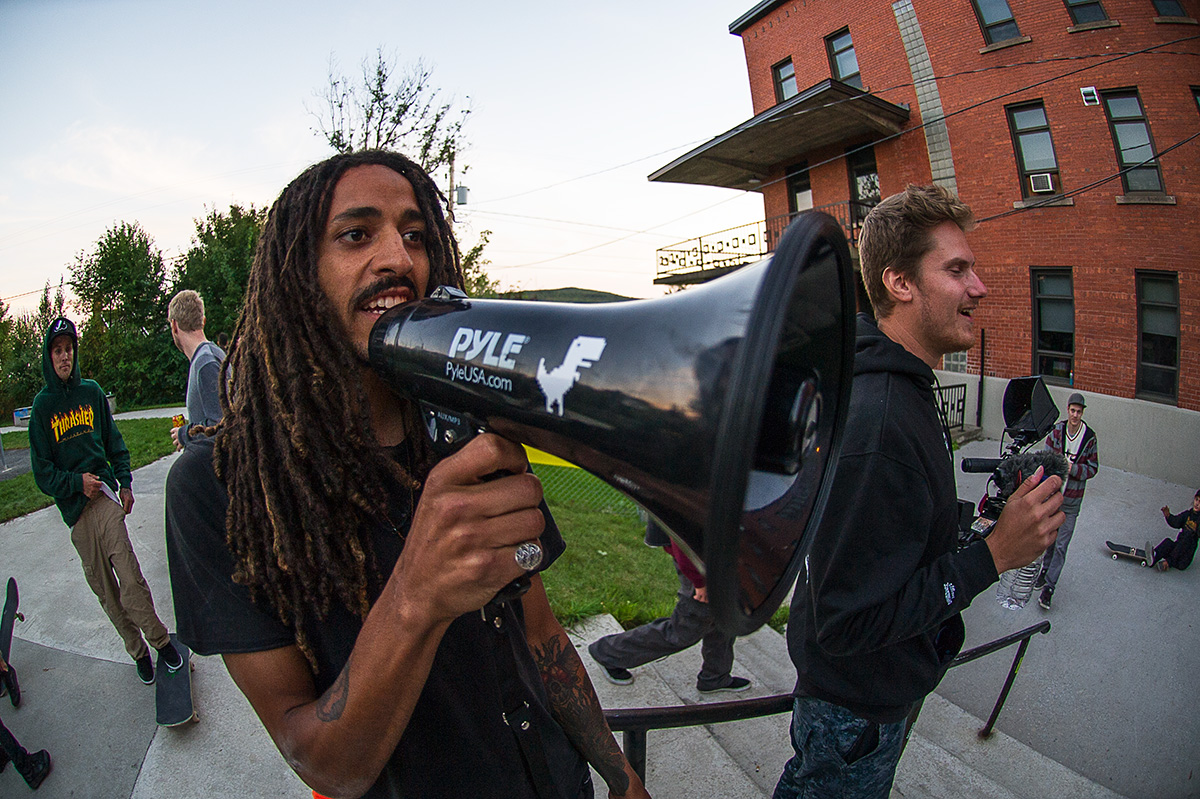 The public was stoked
See you next year!
Video filming & editing
Alex Blais
Text & Photos
Babas Levrai
Follow us:
www.dscskate.com
illusionsports.com